Huw Roberts - Learning to forward...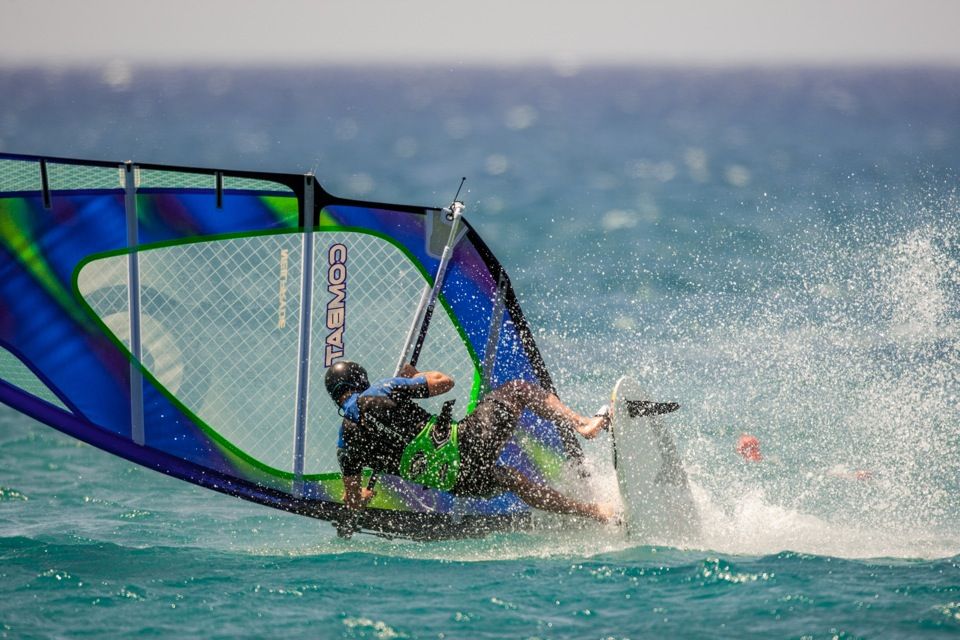 I have been on two of Jem's clinics both in Rhodes. I was intent on cracking my forward loop
and found that trying to teach myself was leading to too much hospital time and bruised ego. My approach was to go out at full speed hit a ramp sheet in and lean forward - OUCH!
Cue Jem Hall...
Jem built up my skill levels and broke the move down into chunks - I then practiced each bit and as the pictures below show I cracked it (sort of)
All the time I had the mantra "Pop, Throw, Look, Pull" going through my head.
[widgetkit id=9]
1 Year on from the clinic I am now forwarding nicely off some proper waves getting around and landing them and sailing away from waterstart position - Happy days! No injuries or hospital visits
What can I say - Jem is an awesome coach he can inspire you and push you to your limits. The clinic was a great holiday and great value. My windsurfing broke through to a new level in all aspects.
Go for it book one today!